Through working with many clients facing unexpected grief, uncertainty and pain, I can confidently tell you that I'm pretty comfortable with discomfort. And yes, with time and attention it is possible to feel okay again.

Sudden changes in one's life due to death, infidelity, job loss, or other unforeseen circumstances can shake us to the core. Emotions can be erratic and unpredictable, and we often can't function at work or home like we used to. Pile a stressful job, family obligations and a global pandemic on top of it and it's no wonder we feel overwhelmed.

Sudden ruptures in our lives can lead to big questions like:

How did this happen?

How did we get here?

Will we ever stop feeling like this?

What do we do now?

Whether coming in as an individual or as a couple, I am ready to navigate the waters ahead and will help guide you through what may now seem murky and treacherous.

Healing and growth will happen in layers; I've seen it time and time again. Everyone, yes everyone, has intrinsic sanity, strength, and resilience. Part of my job is to enhance these strengths, and figure out what has gotten in your way.
Therapy is not something that is done to you. It is a collaborative process that we do together. If we end up working together, you are a huge part of the process. I bring expertise based on training and experience. You bring the wisdom of your life and motivation for something different.

 

Additional Area of Interest

I bring a depth-oriented approach that acknowledges the layers of influence that both our social location and unconscious processes have on whatever issues we are facing. Supporting adults, teens and couples through these challenges requires hefty doses of safety, trust, consent, patience, and curiosity on both part of the therapist and client. I strive to work in a relational and direct way that includes the body, mind and soul of the client. 

 

*Supervised by Jeni Woodfin, LMFT #10744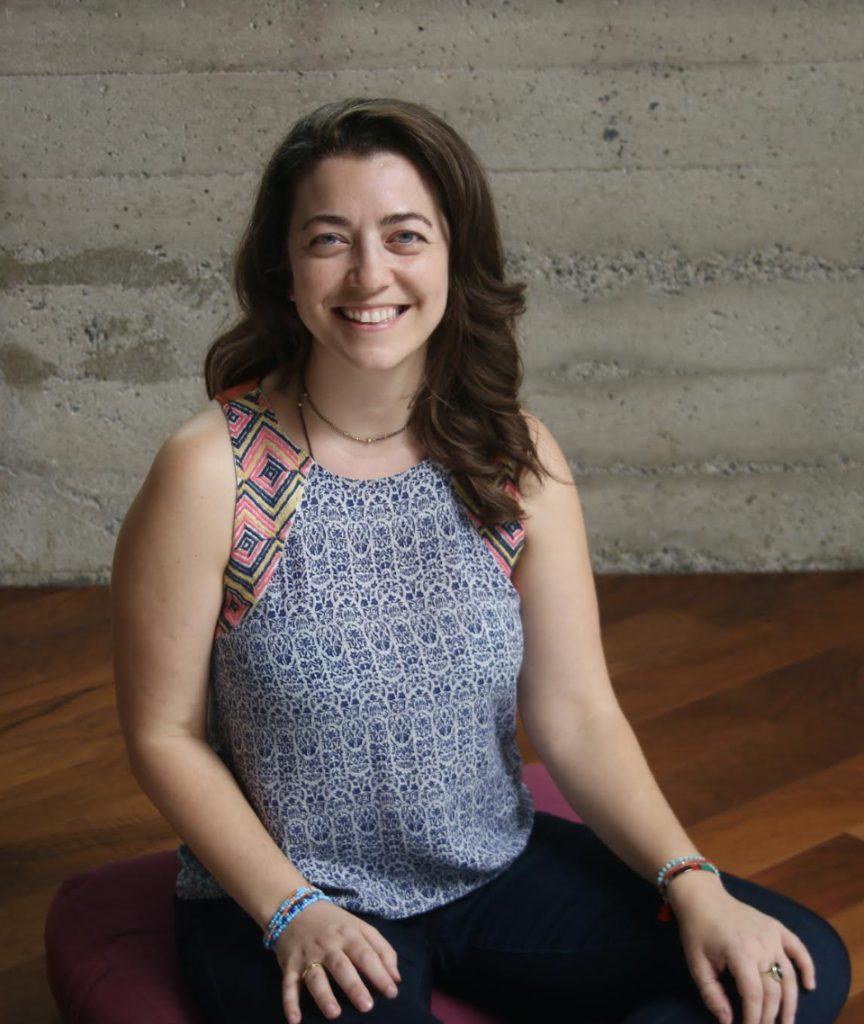 BA in Liberal Studies (Education)- California Lutheran University
MA in Counseling Psychology- Pacifica Graduate Institute
California Teaching Credential- Santa Clara University
TRAINING AND EXPERIENCE
Associate MFT: The Camp Recovery Center
MFT Intern: Hospice of Santa Cruz County
Guest instructor: West Valley College, San Jose State University and Santa Clara County Social Services
Program Manager & Instructor: 1440 Multiversity
Comprehensive Training Level 1 & 2: Hakomi Institute of California
Innate Somatic Intelligence Trauma Therapy Approach Levels 1-3: Hakomi Institute of California & Embodywise
Dialectical Behavior Therapy Training: Lane Pederson, Psy.D., LP & PESI, Inc.
A multitude of yoga & mindfulness teacher trainings for adults & kids
An 11-year career as an educator for Cupertino Union School District
AREAS OF INTEREST
Individuals and couples experiencing betrayal trauma
Grief/Bereavement for adults & youth
Stress and trauma (sudden and/or chronic)
Teen and adolescents
Work-related issues for teachers, medical professionals and first responders
*Supervised by Jeni Woodfin, LMFT #10744