Holistic depression therapy in San Jose
Book an appointment online, ask questions via our form, or call us. We'll get back to you as soon as we can.
We're happy to answer any questions you may have about our approach to depression therapy.
Are You Feeling Weighed Down, Like You're Treading Water Just To Get By?
Does life regularly feel burdensome or meaningless?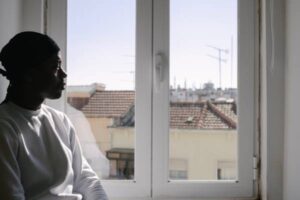 Are you lacking the energy or motivation to make connections and follow through on your plans?
Would you rather numb your emotions than address symptoms of depression head-on?
Maybe everything in your life takes tremendous effort. Whether you're still in school or working in a demanding field, you may question your purpose or wonder what the point of all your hard work is. Perhaps you feel unworthy of your accomplishments or generally unlovable. 
As a result, your relationships probably feel strained. Often lonely, you may struggle to feel supported or seen by others. Maybe you isolate yourself, whether by staying in your room, avoiding others, or getting lost in distractions—including the use of alcohol, weed, and other drugs. 
Without motivation, joy, or purpose, you probably feel like getting up and getting through each day is a chore. 
Other Signs Of Depression In Teens And Adults Alike
Depression often manifests in physical symptoms. Changes in your energy levels can cause you to feel lethargic, and you may have noticed that your sleep patterns have been impacted. It's also possible that you've observed changes in your appetite, whether you're experiencing less hunger or overeating rich, unhealthy foods. And if you tend to numb your emotions with substances, you may notice co-occurring physical symptoms that worsen your depression. 
Adolescence is a common time of life for the onset of depression symptoms. If you are a teen or parent of a teen, you may have noticed extreme changes in your mood or outlook. No longer motivated to adhere to your responsibilities, your academic performance has likely been affected by disorganization and a sense of apathy. Maybe your daily routine—including hygiene—has been impacted by your inability to feel motivated or worthy. 
No matter your age, living with depression can make life feel heavy and often unbearable. But it is possible to recapture your zest and energy for life. In depression treatment, you can learn to live with less effort and more intention. 
Transitional Periods Of Life Often Introduce Uncomfortable Symptoms Of Depression
Sadness is a completely normal human emotion, and all of us are likely to experience depression at some point in our lives. Certain transitions can be more challenging than others, so depression is more likely to occur in adolescents/teens, postpartum women, parents of young adults in the "launching" period, and other grieving individuals. Yet, even during these difficult transitions, feelings of sadness can help us to see and appreciate the bright parts of life.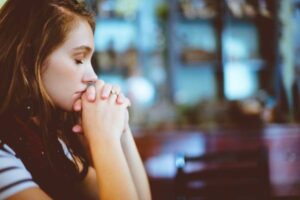 Unfortunately, instead of embracing grief and sadness as acceptable human experiences, we're likely to avoid the uncomfortable feelings associated with depression. As such, we numb our emotions or compare ourselves to others with similar experiences, convinced that we aren't as capable of dealing with our depression and other challenges as they are. This perception is often worsened in the competitive atmosphere of our high-achieving, tech-driven community. 
Instead of seeking help and support, our depression tells us to remain isolated and hopeless. Eventually, we develop the belief that it's too much trouble to take care of ourselves and that overcoming depression is impossible. 
But that inner voice is not always right—and in fact, it's robbing you of the motivation you need to create manageable, meaningful changes in your life. In depression treatment, you can learn to identify the self-limiting beliefs keeping you stuck as you build the strength you need to address your symptoms effectively. 
You Can Re-Examine Your Experiences And Purpose In Depression Treatment
Depression isolates you, keeping you from fostering the connections that will help you heal. Working with an empathetic, solution-oriented therapist, you can feel less alone in understanding and managing your depression. 
At J. Woodfin Counseling, our clinicians know there is a difference between advice-driven and insight-oriented therapy. While the former can address surface-level symptoms, the latter can promote meaningful reflection and lifelong skills. By accessing your strengths and insights in therapy, you can better understand what triggers—and what relieves—your depression. 
The Therapeutic Process 
We work with both teens and adults in depression treatment. For clients who are minors, parents will be included for parts of the intake to go over shared goals and limits of confidentiality. And once your counselor has a better sense of your symptoms, they can create an individualized, strengths-based treatment plan that will effectively target your depression.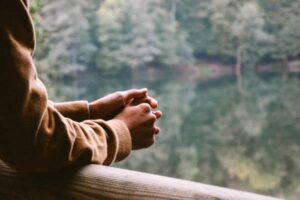 Ongoing therapy sessions will be devoted to understanding your patterns and triggers. We may identify unresolved issues from childhood that perpetuate feelings of sadness and unworthiness, and we will work to adjust your stress response so that you can lead a more balanced life. Whether your depression is a lifelong companion or a new presence, we will help you interpret the message it's trying to convey. 
Our therapists also recognize that depression may result from not feeling seen or worthy in your relationships. Therefore, depression treatment will aim to repair your attachments so that you can feel more acknowledged, understood, and appreciated in your everyday life. 
Even though you feel discouraged and depleted now, it is possible to bolster your self-care routine and arrive at a place of more satisfaction. The fact that you are even considering therapy indicates that you still have some hope that relief is possible—and depression treatment at J. Woodfin Counseling can make that hope a reality. 
Maybe You're Dealing With Depression But Not Sure If Therapy Is Right For You…
Counseling sounds hard—I'd rather not talk about my childhood, parents, difficult experiences, etc.
Growth requires hard work, so yes, therapy can be difficult at times. And yes, your therapist is likely to discuss elements of your background and family history that feel relevant to your depression symptoms. However, this work will clue your therapist into what is and isn't working when it comes to achieving optimal mental health. 
Your depression may tell you not to talk or seek help—but talking is the cure and the key to treating depression. 
Depression treatment sounds expensive. 
Therapy can be expensive, but it can also be life changing. Though we don't take insurance at J. Woodfin Counseling, we will do everything we can to make depression treatment affordable. If you have insurance coverage, we will provide you with a monthly bill to submit to your provider for reimbursement. 
I don't think I can talk my teen into depression treatment. 
Some teens are resistant to therapy, and why wouldn't they be? Talking to an adult they don't know is probably intimidating and stressful. However, we encourage you to figure out a way to get your teen to attend at least one counseling session. It's our experience that even within the first session, teens become much more comfortable and less intimidated by the idea of therapy. 
Hopelessness Is Not Your Only Option
Depression has taken away your purpose and drive, but therapeutic treatment can help. At J. Woodfin Counseling, we can offer you lifelong tools for overcoming depression. 
To find out more about how we treat depression, schedule a free consultation.
If you're ready to see if therapy is right for you, Great!  You can choose your therapist and schedule your first session here:
Or if you have questions you can call or send us an email. 
We'll reply the same business day, answer any questions you have, ask how we can help, decide if we're a good fit for each other and we'll get the process started.