Does An Urge To Use Keep You From Being Present In Your Life And Relationships?
Are you in the early stages of addiction recovery? Or are you concerned that your drug and alcohol use has become problematic?
Have your friends and family members expressed worry, frustration, or given you an ultimatum about your addictive behaviors?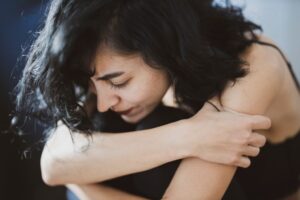 Are you intimidated by what a sober lifestyle would look like? 
While opioids, stimulants, and other party drugs are often associated with the term "addiction," drinking and cannabis use create strong patterns of dependency in users. In fact, alcoholism is the most common substance abuse disorder, due in part to the fact that routine drinking has been so widely normalized in our culture. 
You may feel the need to use substances in order to feel comfortable or at ease around others. Or perhaps you've noticed that your old friends have incrementally been replaced by the friends that use with you. Maybe you come from a family culture or background where drugs and alcohol were the norm. 
Whether your dependence on substances is social, emotional, or physical, you may have noticed a heaviness that is difficult to shake. It's possible that you use to numb physical symptoms and pain. Perhaps you experience hangovers or withdrawals that further perpetuate your desire to use. Or maybe drugs and alcohol seem to be the only relief from your depression and anxiety. 
When Substance Use Spirals Out Of Control, It Has Ramifications In Every Area Of Life
Overusing alcohol and drugs can have a variety of consequences. Your relationships become strained when you disagree with your loved ones about the severity of your use. And you've probably noticed dips in your performance at work or school as a result of being distracted, lethargic, or intoxicated on the job. Not to mention, there can be serious legal consequences for your use, whether you've received a DUI or become belligerent while under the influence. 
If a need to use has created obstacles in your life, you've probably wondered what sobriety looks like. You may have even decided to quit a few times in the past but found that none of your strategies were effective. Yet, in substance abuse counseling, you can learn lasting, life-changing tools from an experienced clinician who will help you in overcoming addiction. 
As The Loved One Of An Addict, You May Feel Like You Have Run Out Of Options In Offering Support
If you are the partner, family member, or friend of an individual struggling with substance abuse, you're probably frustrated by their denial and inability to stop using. Maybe you've threatened to leave or cut them off from resources. You may be concerned that your behaviors are enabling or codependent in some way, likely making you feel responsible for "saving" or repairing your loved one. 
Treatment with a substance abuse counselor is one of the most meaningful, effective options for recovery. If you or someone you care about is struggling to control their addictive behaviors, counseling can help. 
Substance Abuse Is A Common Mental Health Issue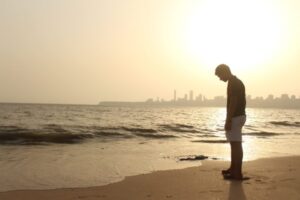 Alcohol and drug addictions are incredibly common in the US. It's estimated that over 20 million adults struggle with substance abuse, but only 10 percent seek treatment.  As stress increases on an individual, communal, and global level—especially considering the onset of the COVID-19 pandemic—so does the risk of developing an addiction. Many of us have turned to alcohol and other drugs to medicate our feelings during progressively uncertain times. 
As much as substances are numbing agents and social lubricants, they are also coverups for internalized trauma. When we are reminded of painful experiences or struggle with feelings of low self-worth due to injuries in our relationships, we may feel tempted to mask our emotions. 
This temptation to use is everywhere, and without a strong support system to reinforce sobriety, the path to recovery can be lonely and hard to maintain. With a substance abuse counselor, you have the opportunity to participate in effective treatment with a trained clinician who can provide healing insight and encouragement. 
At J. Woodfin Counseling, We Can Help You Meaningfully Recover From Substance Abuse
Addiction infiltrates your thoughts and feelings, preventing you from seeing beyond your urges. But substance abuse counseling holds a mirror to your experiences, allowing you to reflect on your blind spots. In recognizing the areas where you have been complacent in your thinking patterns, you can start envisioning new ways of living that follow your values.
Our counselors will help you understand the why behind your alcohol or substance abuse—in other words, the part of yourself that you're trying to numb, avoid, or alter. As we learn more about your background, history of substance abuse, and goals for treatment, we can begin to understand your inherent strengths and motivations. With this information, we will challenge the self-limiting beliefs keeping you stuck in a cycle of addiction and change your perspective on what is possible. 
Our Approach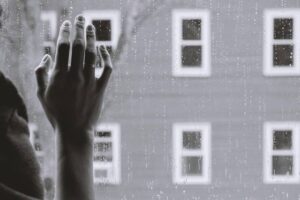 At J. Woodfin Counseling, our clinicians take a very relationship-oriented approach to substance abuse treatment. By using the therapeutic relationship itself as a model for understanding the ways that other people have shaped your experience and self-esteem, you can learn to be more present, intentional, and authentic. 
In addition to evidence-based techniques, we often draw from the Seeking Safety manual, a trauma-informed approach for treating co-occurring mental health conditions and addiction. We find that the structure of these models is particularly effective for clients struggling with substance abuse, as they create reachable goals and develop healthier behaviors. For this reason, we also encourage clients to attend 12-step programs like Alcoholics Anonymous, Smart Recovery, or Refuge and find a sponsor that can reinforce essential elements of addiction recovery. 
When you become vulnerable enough to work toward lasting, effective recovery, you can see that life has so many possibilities. You'll learn to understand yourself more deeply in a way that bolsters self-care and improves your relationships. In substance abuse counseling, you have an opportunity to recognize your value—and treat yourself accordingly. 
Maybe You Struggle With Drugs, Alcohol, Or Substance Abuse, But You're Unsure If Counseling Is Right For You…
I've tried drug addiction or alcoholism treatment before, but it didn't work. 
Most research shows that it takes multiple attempts at sobriety before it sticks for good. In other words, relapse is common during addiction recovery—and you shouldn't be discouraged if you've found yourself using again. 
Our addiction counselors are confident that our individualized, trauma-informed approach to counseling can help you develop lifelong skills for recovery. But even if your treatment at J. Woodfin Counseling isn't your last time in therapy for substance abuse, we know that this attempt can get you one step closer to lasting sobriety. 
Substance abuse treatment is expensive. 
Therapy can be a costly investment, but our substance abuse counselors believe that the costs of addiction—including legal consequences, relationship/job loss, and financial difficulties—far outweigh the costs of getting sober. 
We will help you get to a more functional place of mindfulness in your life so that you can achieve your highest potential. 
I don't want to go to counseling—I was given an ultimatum about my substance abuse. 
No matter your motivation for attending therapy, we welcome you. Our counselors believe that there is always a benefit to therapy, and that you are likely to see the benefits of counseling relatively quickly. 
Maintaining sobriety may feel like an enormous pressure, but a seed will be planted in treatment that can motivate you to achieve lasting recovery from addiction. 
Embrace Your Worthiness And Imagine New Possibilities 
The therapists at J. Woodfin Counseling are committed to helping you overcome substance abuse. To find out more about addiction recovery, visit our homepage. 
If you're ready to begin substance abuse therapy, Great!  You can choose your therapist and schedule your first session here:
Or if you have questions you can call or send us an email. 
We'll reply the same business day, answer any questions you have, ask how we can help, decide if we're a good fit for each other and we'll get the process started.