Specializing in Anxiety, Depression, Relationships, and Life Transitions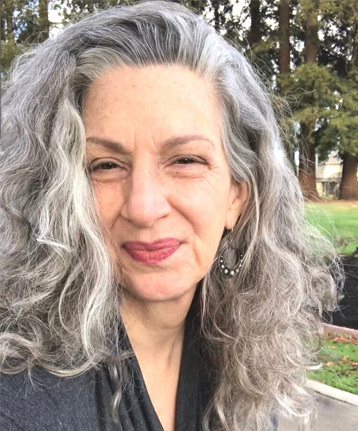 Welcome. I'm Carla. I'm glad you're here, and that you're taking some time to explore the possibility of therapy.
The decision to enter into a professional relationship with a therapist can be healing and life-changing.
Right now, at this moment, you may be wondering if openly sharing your thoughts and feelings about your concerns with a therapist will help?
I believe that all of us, at different times in our lives, may face unexpected challenges. Whatever you're feeling—sadness, worry, confusion, exhaustion, frustration, loneliness, emptiness—you can find some relief, and you don't have to do it alone.
When you seek counseling, you'll discover a pathway to understand, accept, and develop a more authentic connection to yourself, and to others most important to you.
Therapy for Adults
I provide psychotherapy to adults of all ages who may be suffering from anxiety, depression, loss, relationship concerns, and difficult life transitions. I offer a relational style and use a variety of approaches, including psychodynamic, humanistic-existential, family systems, and attachment theories, to meet your unique needs.
I believe that relationships heal and that corrective emotional experiences can bring about personal growth and long-lasting change. And it all begins with establishing a confidential and safe place for you to explore your thoughts and feelings, and whatever may be happening in your life.
Together, we'll engage in a collaborative, open, and honest conversation about your personal concerns and wellbeing. We'll get curious about anything that may come up—a dream, a memory, a story, an inspiration, a poem, a nervous laugh, a thought or feeling about a past or present relationship or life event—and then we'll take some time to understand the meaning of your experiences. We'll also pay attention to how early relational patterns and behaviors may be influencing your relationships today.
When you talk with a therapist who is really listening to you, you can begin to clarify, understand and accept your thoughts and feelings, and make sense of your life experiences. As you become more self-aware, you can make more conscious decisions about what you want and need, which can lead to more satisfying relationships and a more fulfilling life.
Therapy for Teens
I offer therapy services to teens struggling with emotional and relational concerns including anxiety, depression, loss, academic performance, perfectionism, bullying, low self-esteem, family and relational issues, and life transitions.
Together, we become curious about who they are, what they value and believe, and we discuss their passions and interests. We explore communications issues, coping strategies, negative self-talk, and how to establish healthy boundaries. We also identify relational patterns that keep them stuck, and practice new behaviors, so that they can experience more self-esteem, improved relationships, and an overall positive feeling of wellness.
Therapy for Couples
Couples often seek therapy for many different reasons, and at different times during the course of their relationship. Although most of us understand that we cannot change our partner, it's really hard to focus on what we can personally do to improve our relationships. Sometimes, our unhealthy relational patterns have become so entrenched, it can become difficult to have a conversation with our partner without becoming defensive, frustrated, hurt, and emotionally reactive.
Communication issues, understanding how to resolve conflicts, and improving intimacy are often reasons why couples seek the support of a therapist. I offer couples an opportunity to collaboratively create a vision for their relationship, and also for themselves as individuals, to set a clear direction. I also reference concepts from Emotion Focused Therapy and other approaches to help couples understand their attachment styles and relational patterns, in addition to the underlying fears and pain that may be getting in the way of establishing and sustaining a loving, intimate connection.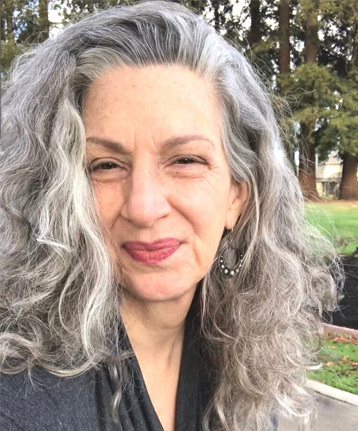 ASSOCIATIONS AND EXPERIENCE
Associate Marriage and Family Therapist, Registration #102898

MA Counseling Psychology

MFA Fine Art

BFA Fine Art

BA Communications Studies
EXPERIENCE
Therapist – Almaden Valley Counseling Services
Therapist – Christian Counseling Center
Volunteer – El Camino Hospital, Older Adults Transitions Services
Contact Tracing Team Leader for Santa Clara County – Heluna Health
Marketing Leader – Served more than 20 years as an innovative marketing communication professional with knowledge of integrated marketing campaigns, brand management, and creative services. Promoted global and national product launches and strategic events for Silicon Valley corporations, universities, and nonprofit organizations.
ADDITIONAL TRAINING
Teens, Anxiety, and Depression
From Teen Sexting to Revenge Porn
Emotionally Focused Therapy for Individuals
Emotionally Focused Therapy Externship for Couples
Envisioning Eldership: Embracing a Joyous View of Living and Aging
Kara Grief Services
AREAS OF INTEREST
Healing after Trauma
Teens Struggling to Succeed
Infidelity/Betrayal Trauma
Couples Communication Issues
Relationship Stress
LGBTQ, Gender, and Sexuality Concerns
Life Transitions: Job Loss, Relationship Change, Moving, etc
Perfectionism
Difficulty with Emotional Regulation
Attachment Wounds/Trauma
Grief and Loss
Exploration of Self
*Supervised by Jeni Woodfin, LMFT #107447
Therapy For Teens
Sed ut perspiciatis unde omnis iste natus error sit voluptatem accusantium doloremque laudantium totam rem.
Therapy For Couples
Sed ut perspiciatis unde omnis iste natus error sit voluptatem accusantium doloremque laudantium totam rem.
Start healing. Book a free consulation.